Together Now
22 July 2021
The Together Now exhibition has been created and directed by a group of graduates, most of whom completed their studies last year. Because of the pandemic, graduates were invited to develop a large-scale project with MIMA for 2021 in place of a traditional degree show. Together Now is a space to explore next steps and build skills and networks. It is a professional presentation, selected and curated by the graduates and MIMA's curatorial team and exhibited in MIMA's galleries.
25 graduates are involved, with alumni from BA and MA courses in Interior Design, Fashion and Fine Art at MIMA School of Art & Design, which is part of Teesside University. Their work will be shown at MIMA as part of the museum's internationally-recognised programme. The exhibition will include works drawn from the Middlesbrough Collection, by artists and makers who have inspired the graduates.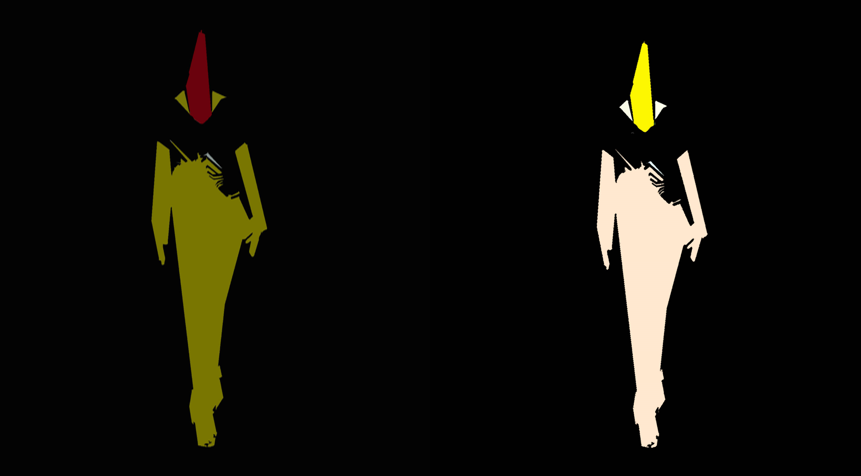 Sonia Boyce, In the Castle Of My Skin
11 June - 10 October 2021
Image credit: Detail of  Dada Migrant, 2016-19. Courtesy of Sonia Boyce.
With Saelia Aparicio, Simeon Barclay, Anna Barham, Emma Bennett, Kev Howard, Lindiwe Matshikiza, Harold Offeh, Flora Parrott, Penny Payne, Alberta Whittle and Kenizzi Yamalimbu.
MIMA reopens with an exhibition created with one of Britain's foremost artists, Sonia Boyce. In the Castle of My Skin offers a sensory arena, with a large sculpture by Boyce, based on the shape of Fool's Gold connecting with artworks by 11 contemporary artists and selected pieces from MIMA's Middlesbrough Collection.
The exhibition has been put together with Boyce through a process of improvisation, with one decision informing the next and creating a chain of connections. The theme of skin – as a covering, surface, barrier and marker of identity – weaves through the exhibition. The exhibition's title comes from a novel by George Lamming.
Professor Sonia Boyce (OBE, RA) will represent the UK at the 59th International Art Exhibition of La Biennale di Venezia in 2022.
Organised by MIMA with Eastside Projects, with support from Contemporary Art Society, Henry Moore Foundation and The Elephant Trust. Image credit: Detail of  Dada Migrant, 2016-19. Courtesy of Sonia Boyce.